For more information and to register please call the City of West Palm Beach at 561-804-4900

2016
Friday, January 22, 6:30 p.m.
Monday, February 22, 6:30 p.m.
Wednesday, March 23, 7:30 p.m.
Thursday, April 21, 7:30 p.m.
Friday, May 20, 7:30 p.m.
2017
Thursday, January 12, 6:30 p.m.
Friday, February 10 – 6:30 PM
Thursday, March 16 – 7:30 PM
Thursday April 13 – 7:30 PM
Thursday, May 11 – 7:30 PM

Sponsored by the City of West Palm Beach – Historic Preservation Program and the Parks and Recreation Division.
Look for more cemetery tours for Delray, Boynton Boca Raton & Lantana cemeteries coming soon!
Moonlight Cemetery Tours of Woodlawn Cemetery conducted by  Boynton Beach Historical Society officers Janet DeVries and Ginger Pedersen, Palm Beach County historians and authors of "Pioneering Palm Beach: The Deweys and the South Florida Frontier," and "The Collected Works of Byrd Spilman Dewey."
These award-winning history tours are limited to 50 guests, and a $5.00 donation is appreciated and will be used to help restore this historic cemetery. The tour will cover some of the most prominent pioneer families who arrived in the area more than 100 years ago.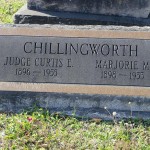 Along with a couple dozen other interesting pioneers, Charlie Pierce, Florida's famous barefoot mailman and Boynton's first postmaster is featured along with Anna and Albert Parker, Maj. Nathan S. Boynton's daughter and son-in-law. Mr. Parker managed the Boynton Hotel.
To make reservations, please call 561-804-4900 (Francene).
PLEASE BRING: A flashlight, bug repellent, water (there are no facilities on-site).
PLEASE WEAR: Closed-toed shoes such as sneakers.
LOCATION: 1500 South Dixie Highway, across from the Norton Gallery. Parking is available on-site inside cemetery gates.
ALL TOURS BEGIN AT 6:30 PM or 7:30 PM dependent upon daylight savings time. PLEASE ARRIVE AT LEAST 15 MINUTES EARLY FOR CHECK-IN.
Rain Policy: If heavy rain occurs on the night scheduled, the tour will be held the following evening. If it rains on the next night also, the tours is suspended for that month.